With a view to create an A1 black and white photocopied poster with our visual kit, we had to choose one out of a list of ten bits of text taken from already existing posters. I picked 'Rat in the Skull', and began looking at different ways to portraying the same thing.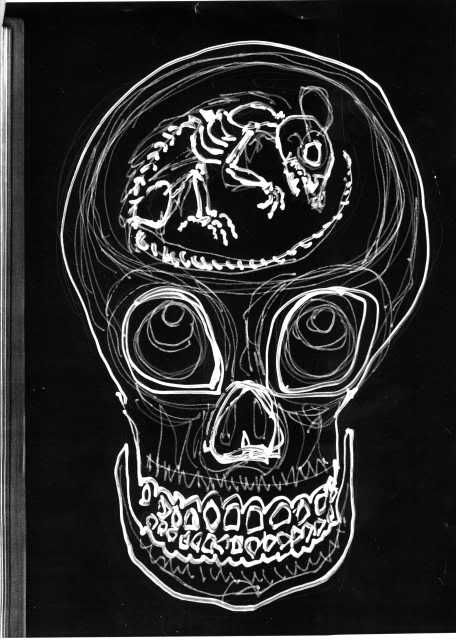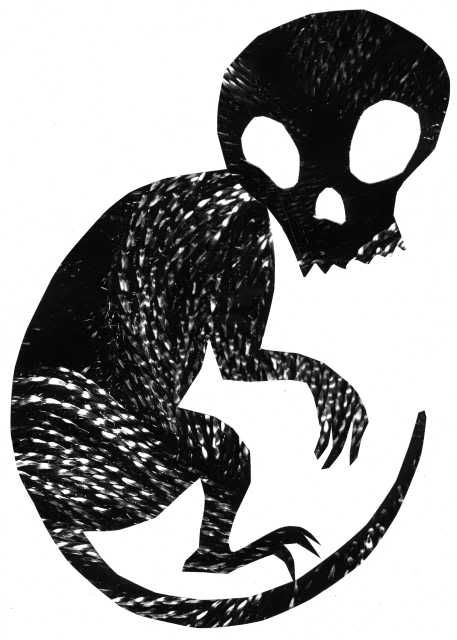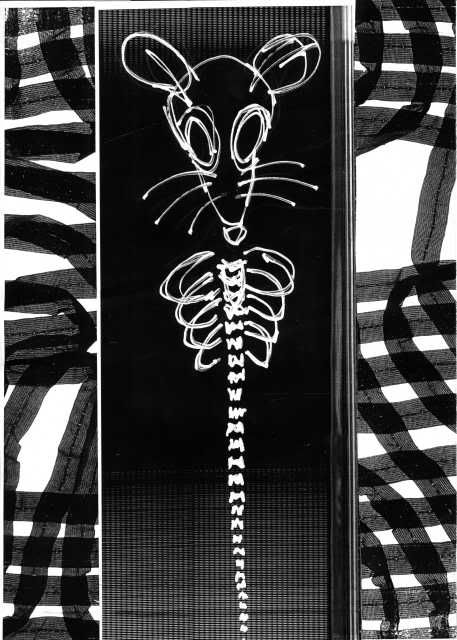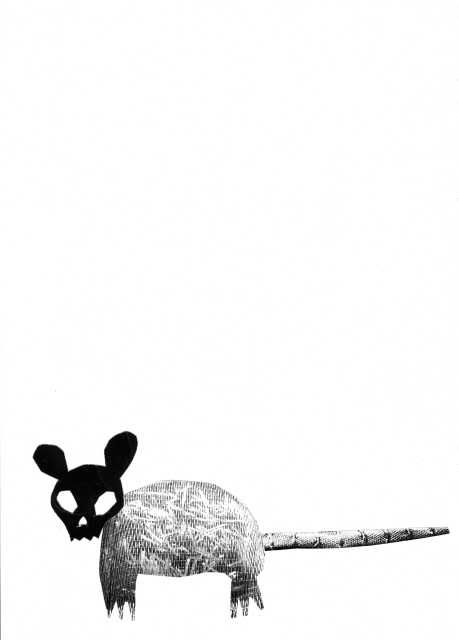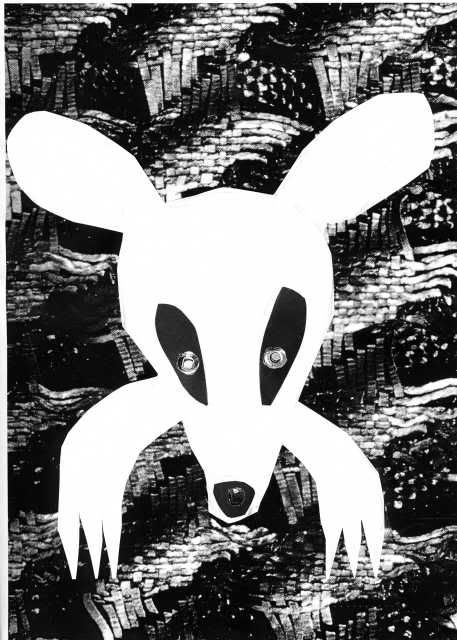 I had difficulty deciding between these two final ideas: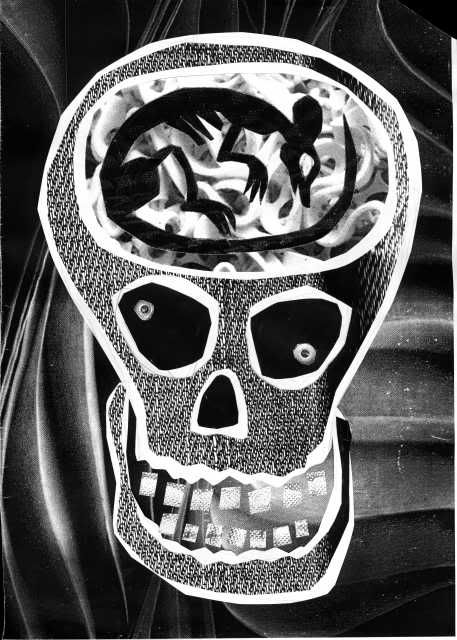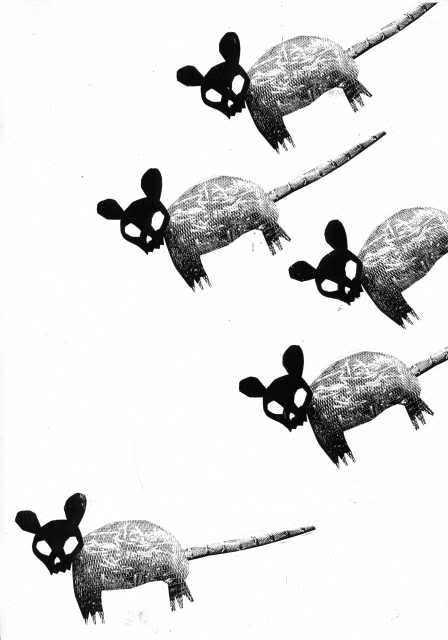 I think the first is a better use of my visual kit, but the image is not simple and strong enough and quite an obvious even cliched responce. The second is far more simple but clever, with the rats wearing skulls rather than existing inside them. The concept has possibly been taken too far away from the original text though (especially as there are plural 'rats') so perhaps just the skull masks that they are wearing would be enough...