5 minute animation of a short story.
In brief, 'The Dwarf' is a story about a dwarf who is brought up in a minature world protected by his parents, but when they both die in a fire he is cast into the real world and not accepted. He discovers a circus and every night he goes to the maze of mirrors and admires himself and dances around with joy as the mirrors stretch him into regular size. This is the only time he is happy.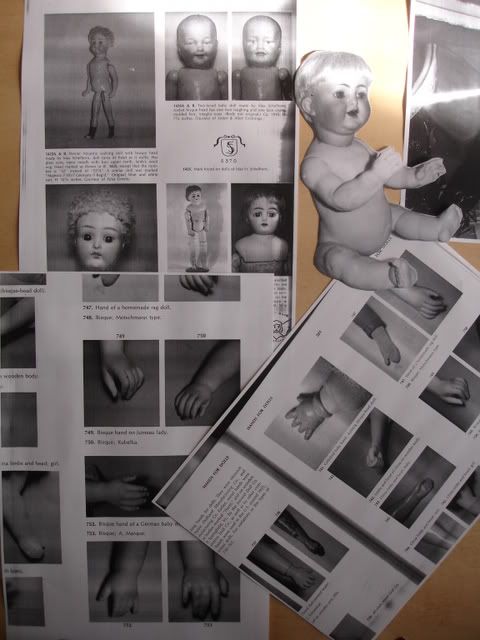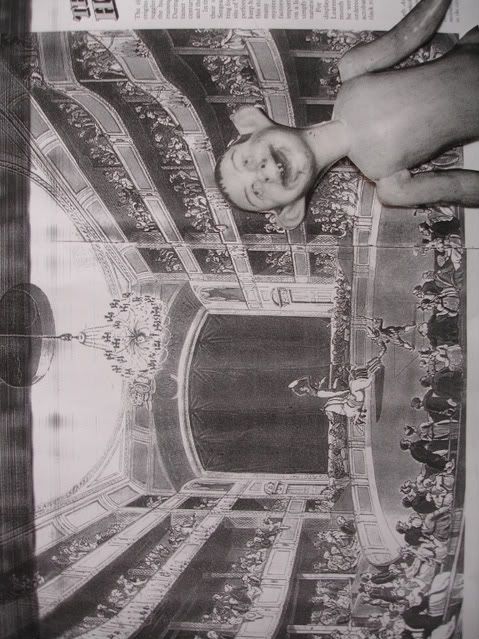 When it came to collecting visuals for the storyboard, we found some amazing books in the library about old victoria dolls and dolls houses and some of them were so interesting and also terrifying that we got very attached to them and collaged our characters and sets using photocopies.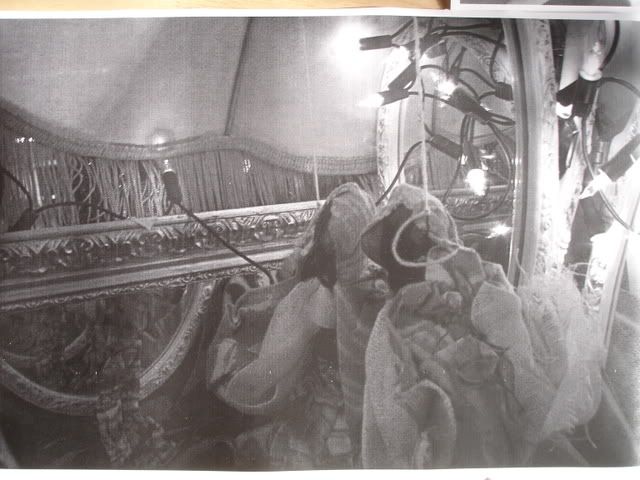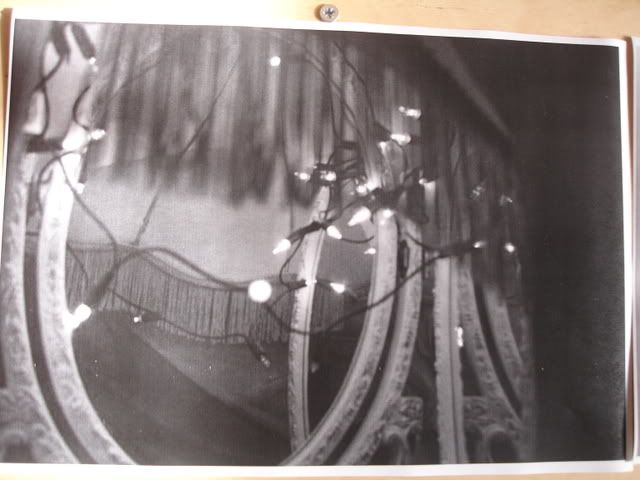 At one point we tried to recreate our own maze of mirrors with drapes and fairy lights and various mirrors, which didn't really work but created an interesting mood.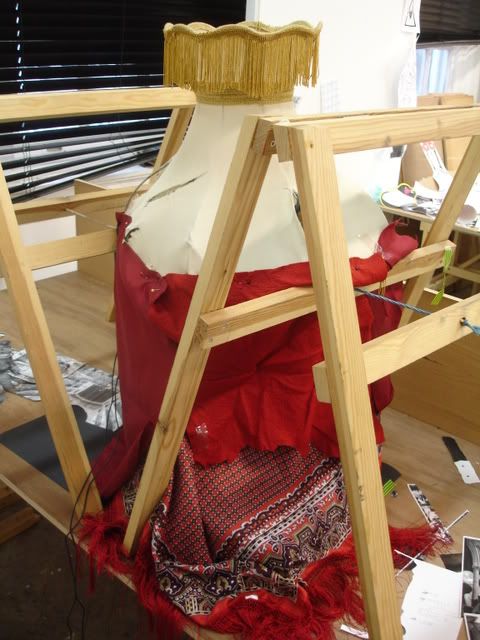 I randomly found a battered old lamp shade on the side of the road which we built a kind of circus tent with and ended up filming the majority of the animation through the top of moving our photocopied material in stop-frame and using our fairy lights and coloured asitate to represent circus lights and alter mood in places.