Had to choose a headline from a newspaper on one specific day and do an A4 landscape double page spread illustration, yet again using our visual kit.
My headline: BANGLADESH SENDS WARSHIPS TO BURMA OVER GAS ROW.
In my sketchbook I looking at the structures of offshore gas stations and warships and combining the two.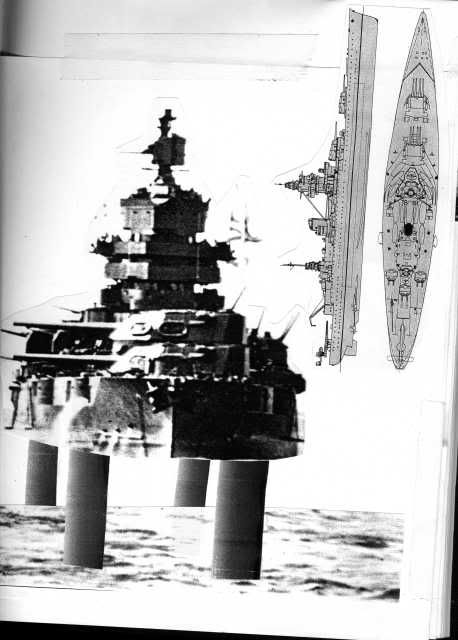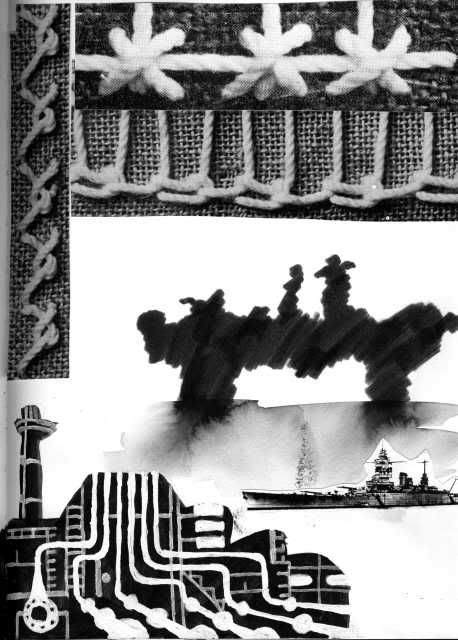 This was the final image I came up with, expanding the more structural stitch patterns of my visual kit and using them to create the architecture of the gas stations.